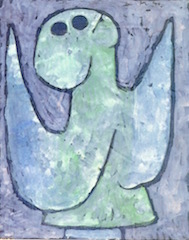 FESTA DI SAN MARCO, XOCHI, VENEZIA, FESTA DEL BOCOLO, ETCETERA.
Here we note that URBI ET ORBI sounds like UR or FIRE, (TOV HA OR MIN HA HOSHEK) and ORB the world, but these are very similar. It's worth considering.


This is the day of Commencement for all participants of the Uriel. You are now part of the celestial Crew. It is also the day of Liberation of Rome from Hitler.
THIS BE THE (VALANGA)VERSE, A POEM TO HONOR EDUCATION, GRADUATION, LIBERATION AND CELEBRATION.

This is our celestial crew, watched over by the mighty Blu.
No one will ever lay their hand on a denizen of the celestial land.
From Fascism, Rome was liberated, and on this day our lives are consecrated.
We escaped the tyrant's cruel boot, and he cannot steal our fruity loot.
>A new Spin on the Bensonhurst Graduation.
This year, no one has to boost a bugatti to get their crown of laurels. Instead, grade schoolers, sing "Hi diddle dee dee" from Pinocchio. middle Schoolers, talk about St Mark, Friend of christ, Martyr and African Missionary, and the Rosebud Festival of Venice for 5 minutes. and make up a dance of your own to "Maserati Dreams" by prophet.
High Schoolers, explain as many LS as you please from this list; Lava, Listen, Laurea, Los Angeles, Lyre, Lute, Lulo fruit.
If you plan on attending the university, sing "LAETARE TURBA CAELITUM" all the way through and if you laugh, you have to start over.
Oh and one more thing, run a marathon just to make sure you have the discipline to get through University. Hee Hee.
Now you can join the varsity crew!
ENGELBLAUCARNOT ENGLISHCARNOT FRANCAISEDISCUSSION OF CARNOT CYCLE
direction="left" loop="7" scrollamount="1" scrolldelay="2" behavior="alternate" width="60%" bgcolor="black" >
The Double U Corporate Trust: Go on a Missionary Tour in the Hopemobile!
YES THE GABUZZOS HAVE OFTEN BEEN SCAPEGOATED IN HISTORY. Like women as a matter of fact, whilst hte powerful were out wacking each other for kicks.
So we are going to redesign this whole thing but it helps to keep in mind exactly what went down.
Pier Giorgio's Perpetual Protection Program for Victims of Violence


Victims of violence need a discreet form of protection and the Valanga di Vita offers it to them in the form of a corporate trust.
Funds and property can be safely placed in this trust, out of the reach of those who have made threats on the victim, without embarassment to the criminal's life or family--collective fear and shame is one of the main reasons these situations never get resolved.
The victims are known as wards, though not due to any sort of incapacity.
PROVIDE ACCESS TO F PAGE HERE
More than likely, criteria for admission are shaping up in this way: Sexual chastity which assumes Eucharistic energy, Community of property, and governance by the Spirit.
The eucharist should make it impossible for this to be overtaken by some cult like figure.



This is good, this is approximating the truth, finally
THIS PAGE IS UNDER CONSTRUCTION;
NEW RULE OF DOUBLE U: The Double U manages the finances of the V.
to be on the board, you need to be a victim of violence in the economic sphere, that is, that you have been sexually assaulted and also, had your own money taken from you by force by someone in your family who was out of their mind, drugged out or sexually enraged or all three.
These people are the commandos, they have earned their stripes.

They are anonymous whether or not they are in a formal witness program, this is our own witness program, for the obvious reason that their enemy is still alive.
This should be reason enough to justify this policy.
as of August first one week from today we hope to put into place a new way of managing the cooperative situation.
The Double U Companies was supposed to be a safe way to manage the worldly goods of all.
However, (redacted swear words here) At the present moment, the debit card is frozen and will not be functional.
It appears that the minute the Matildas of this world got ahold of freedom in the form of a debit card, the Gabuzzo Brothers have moved into the white collar area and have boosted a debit card number, causing the entire enterprises of the DOUBLE U COMPANIES LLC to crash.
And so we are going to organize this THE DOUBLE U COMPANIES is supposed to be the trustees of the Valanga di Vita and when you have a trust you have three things: something you want to put into the trust, someone to take care of that thing and someone who will benefit from that thing. So if we had a bugatti we would put it into the Bugatti trust, and The trustees would take care of it so the beneficiaries could cruise around in it.
The Double U Companies Corporate Trustees of the Valanga di Vita charitable Trust, or the DOUBLE U COMPANIES Corporate Directors of the Valanga di Vita